(4 min read)
Netiquette is all about how we behave when we're online.
It covers a huge range of issues, including cyber security, cyber bullying, being respectful and sharing content responsibly.
For us, the most important part of learning how to be a digital citizen is about how to keep our devices and personal information secure. With the number of phishing scams on the increase, and young people in particular becoming targeted more regularly, it's important that we understand how vulnerable we are across all our devices, and what we can do to stay secure.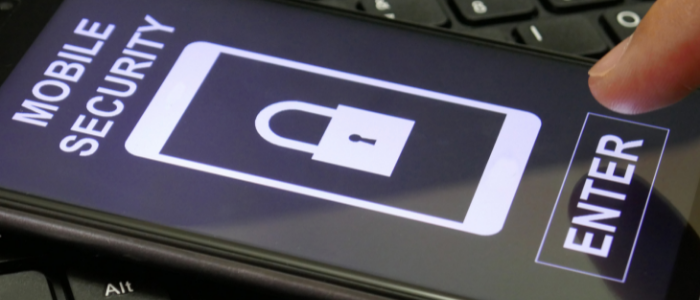 Keeping users safe
This is an issue that's rising to the top of the agenda across the board – including schools, colleges and universities. In addition to providing support for those experiencing online harassment and cyber bullying, educators are also looking at helping young people look beyond headlines to consider fake news or false information, and to help them avoid online fraud and other cyber attacks.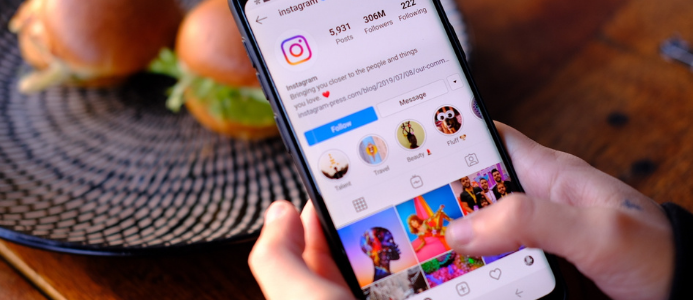 And these are important messages. A cyber crime report from LexisNexis: 'UK Cybercrime Report 2020' showed that the highest rate of scam attempts were on younger people. This might seem counterproductive – after all, it's older people who have more money to scam, right? But in fact, older people are more worried about scams; they're more aware of what could happen, and they're more likely to check the validity of links or 'special offers'.
In contrast, young people are generally pretty happy to sign up to things, share their information and have lots of different apps and channels on the go. So they are more susceptible – and all a cyber criminal needs is an email address in order to set up fraudulent accounts and get to work.
In fact, according to an article in Computer Weekly, fraudulently obtained email addresses can be used in multiple ways across organisations, retailers, financial institutions and social media, so it's an incredibly valuable piece of personal information.
What can you do?
If you're a young person who wants to know how to protect their information, or you're a parent, educator or worker with young people, it's important to know how to make good choices and understand why behaviour matters.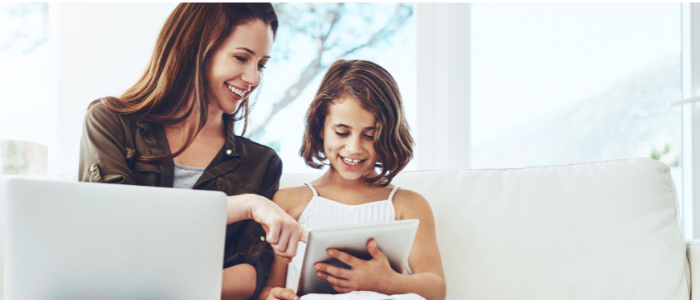 Not only does this protect them right now – it makes them better digital citizens as they move into the world of work. And that's vital, because statistics show that the majority of successful cyber attacks start with a human error. So the better cyber-educated young people are, the more alert and careful they will be when they are using your laptop in your office with your future in their hands.
Here are some quick tips for any digital users today:
Strong passwords – make sure you create strong passwords for every account you have. A good password is at least 15 characters, with a mix of letters, numbers and special characters. Use a password manager app to keep your passwords secure.
Don't share any personal details – in posts or in images. That includes names, address, postcode, school, date of birth, phone number or contact details. Keep all your private information private – no matter who asks, or how good the incentive sounds. Check what Facebook, Google, Instagram and TikTok can share about you – look at privacy settings and data sharing terms and conditions.
Never click a link in a text, message or email - this is how phishing campaigns steal information. Instead, go through your browser or app directly to make sure you're using the right link.
Keep your devices locked – even when you're carrying your phone round with you, make sure it's locked. If you leave it open, it can take just seconds to steal your information.
Be alert – always be super-cautious about people asking for your information. Always double-check requests if you're not expecting them and, if you think you have been sent a phishing email or scam message, you can report it to the National Cyber Security Centre.
If you are interested in keeping up to date with other important news on how to be more secure why not sign-up to our monthly newsletter.
| | |
| --- | --- |
| | Mark Brown, is a behavioural science expert with significant experience in inspiring organisational and culture change that lasts. If you'd like to chat about using Psybersafe in your business to help to stay cyber secure, contact Mark today. |