About Psybersafe
Psybersafe is a hands-on, behaviour-changing training system that keeps your people and your business cyber safe.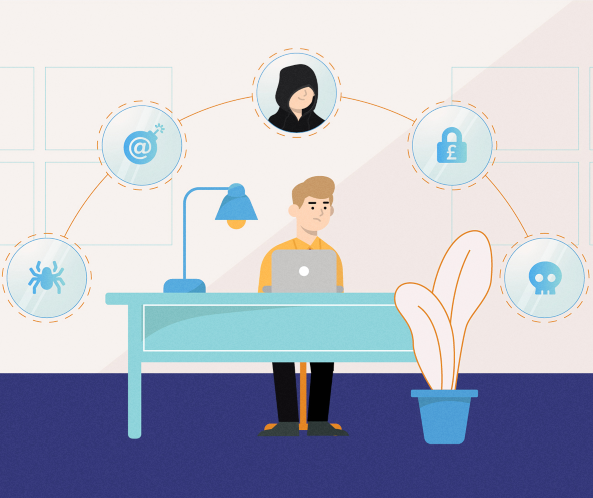 Meet Mark
Mark is the driving force behind Psybersafe. He's fascinated by the way we humans behave, so he's studied psychology and worked with cool people like the behavioural scientists at University College London's Centre for Behaviour Change. He understands how we tick, and that's helped him to develop technology solutions like Psybersafe that use what we know about people to help protect them and the places they work.
Latest News
(4 min read) It's New Year resolution time, and whatever you've decided to commit to, there's...

(4 min read) Your employees are your first line of defence against cyber criminals.

(5 min read) When we talk about 'changing behaviours' around cyber security, one of the things we...
What people say!
"Psybersafe has had an immediate positive impact on our organisation. The team loves the fact that it's short, fun and actually useful! We can see the change in attitude and behaviour already. Support has been excellent and help with launching the campaign was great. Couldn't recommend it enough." - Anton van Etten, CEO, Triquesta.
"May I congratulate you for the wonderful way in which you share this useful information? This interactive way of learning should be applied everywhere - it keeps the user alert and interested! Congratulations to its creators!"
"I don't know whose source the idea of ​​Charlie Psybersafe came from, but absolute kudos to the people in question. I did the first modules and I thought it was very good (it held the attention and was brought in a playful way so that you wanted to continue) and I think the results are excellent. ...a big congratulations to your team..."
"I appreciate the straightforward App and instant updates to changes in the balance so it's easy to stay on top of things. Thank you team, excellent service!"
Why Psybersafe?
What a fantastic combination – cyber security and behavioural science. Our expertise in these areas means we have created cyber training that's specifically designed to change the way we think and act when it comes to the essentials of protecting your people, your business and your data.
And we can prove it! Our training means that your people are 100% more likely to choose stronger passwords. It means they are highly likely to spot potential scams or phishing attempts. And it means you can be confident that they understand the critical part they play in protecting your business.
So why us? Because it works.