(4 min read)
It's New Year resolution time, and whatever you've decided to commit to, there's probably an app for that.
Apps are fantastic tools. They sit handily on your phone and they have all the features you need to make your fresh start, measure your progress, keep you motivated and share your progress.
But the wrong app can be a disaster, exposing you to cybercrime such as phishing scams. There are plenty of fake apps out there – designed to steal your data, subscribe you to premium paid-for services, drop other malware onto your device and much more. If you're not careful, your well-intentioned resolution could result in the loss of all the data you hold most dear. Fake apps can:
Download malware to your phone
Subscribe you to premium services without your knowledge
Steal your personal data and sell it on to third parties
Use your contacts' data
Track your location
Save your passwords as you type them in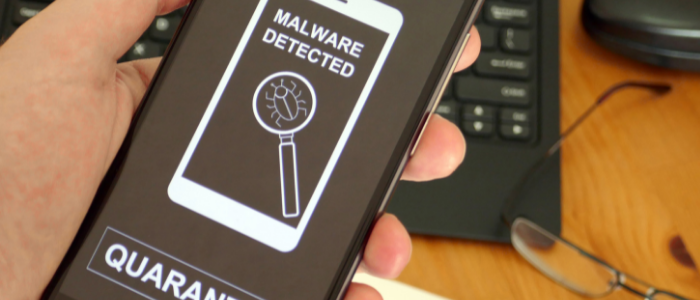 Protecting your phone from cyber attack
Just getting into the habit of making sure you are downloading a genuine app will help you to protect your phone and your data. These are important for everyone but are particularly critical if you have a work phone or tablet, because you are then also responsible for potential access to your organisation. So, it pays to keep your personal apps to your personal devices. Here are our top tips:
Always download from your app store – most people use either the Apple App Store or Google Play. These stores verify all the apps they make available (although some malware apps have got past this screening system in the past) and so are your safest bet. Never download from an unknown store, or from a link in a random email, message or text.
Check permissions – every app you download asks for permission to access some of your data. They need those permissions to give you all the functionality you want. For example, a maps app can't work at its best if it can't access your location. All too often, you just click 'accept' when the permissions screen comes up, so that you can get on with using the app. Don't. Always double check what the app wants to access and if you're uncomfortable, uninstall it and look for a better option.
Use your phone's security features – make sure you keep your phone secure. The latest phones have facial recognition or fingerprint security, and you should make use of that. Also have a back-up PIN or password.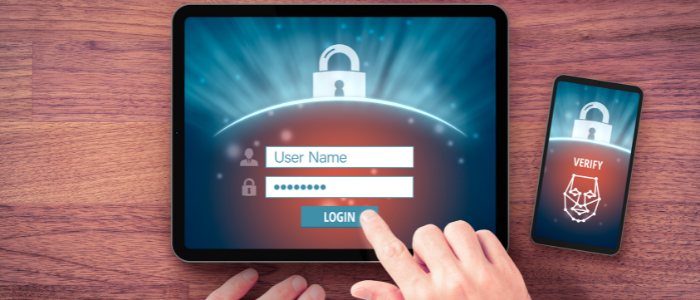 Enable two-factor authentication (2FA) if available – if your app offers 2FA, you should always take advantage of it. This is particularly important if you use banking or other financial apps. The more security options you employ, the more secure your information will be. 2FA simply means adding a second step – you have to provide another piece of information, so you'll be sent a code by SMS or email that you also have to enter into your website, for example.
Choose strong passwords – treat your phone in the same way you would your work PC. Choose strong passwords – at least 14 characters, and using letters numbers and symbols – and use a password manager. A password manager allows you to safely store all your passwords and you only have to remember one good one in order to access the others.
Log out of apps – this applies specially to banking apps. You wouldn't leave your wallet on the table at the pub, so don't leave your banking app open. It's all too easy for us to leave lots of open tabs on our phones, but that leaves you open to cyber criminals, so it's always best to be on the safe side.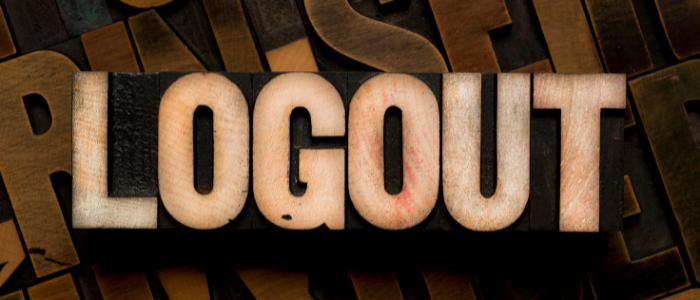 Wipe your phone before you trade it in – the communications watchdog, Ofcom, says that clearing your phone of data before you start using a new phone is critical. Erasing all your data and apps means that there's nothing that can be accessed by the next owner. Don't assume that the 'factory reset' option will delete all your data – do a thorough job yourself.
Additionally, AVG, a leading antivirus supplier, gives a great list of things to look out for if you're worried about downloading a dodgy app. These include looking up the developers, checking the app's publication date, reading reviews and looking at the number of downloads.
To find out more about how to change habits and behaviours to make your devices – both personal and work – more cyber secure, why not book a chat with us about our fun, bite-sized online training?
Time to get your employees more engaged? Time to get Psybersafe!
| | |
| --- | --- |
| | Mark Brown, is a behavioural science expert with significant experience in inspiring organisational and culture change that lasts. If you'd like to chat about using Psybersafe in your business to help to stay cyber secure, contact Mark today. |
Join our newsletter to keep up to date with our training and insightful information regarding our training and protecting you and your employees from cyber attacks.