(3 min read)
Cyber attacks are now a part of life, and there's clear evidence that they can be used by one nation in order to destabilise another.
It's clear that cyber attacks are part of the current situation in Ukraine, and whilst you may not personally be the victim of an attack by a nation state, your own cyber security is certainly more at risk than it was this time last week.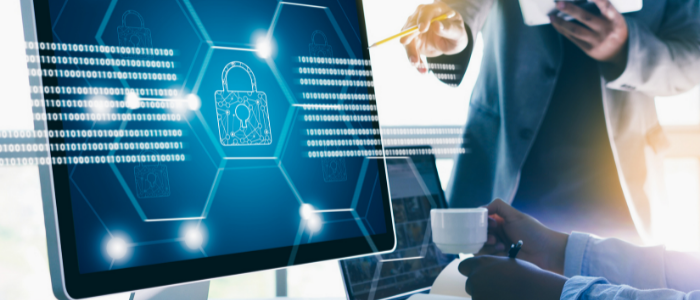 The National Cyber Security Centre (NCSC) has recently published updated advice, encouraging UK organisations to act, following Russia's attack on Ukraine. The guidance is specifically to help businesses during a period of heightened threat, and suggests that businesses move their cyber approach to a higher level of alert. This means:
Prioritise cyber-related actions
Put in place quick and easy ways to strengthen your defences
Review and add to your plans for handling a cyber attack
If you run an organisation, you can see the latest NCSC advice here.
But cyber threats are not just a risk for businesses – increasingly, we are feeling more vulnerable as individuals, whether we are working for ourselves, for a bigger organisation or just handling our everyday technology and communication requirements. This conflict gives hackers another bandwagon to jump on, using people's concern and curiosity to tempt them to click on malicious links and attachments in emails and SMS and WhatsApp messages.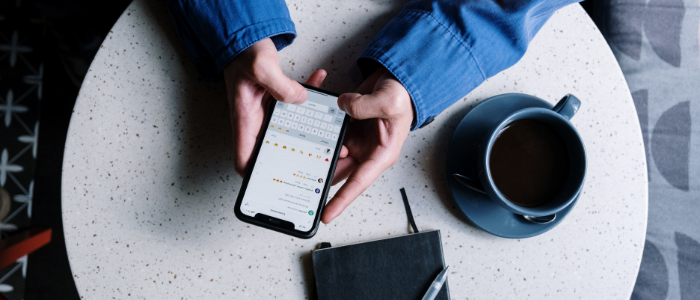 We have been contacted by people in our network, asking us how they can better protect themselves against cyber attack, and so here are our top tips:
Buy an external hard drive. By far the safest way to back up your data is to save it to a separate hard drive. That's because if a criminal can get into your computer, they can get into anything that's connected to it – including the cloud. Look for a hard drive with enough storage, at least twice what your computer has. You can also get hard drives that schedule the backup – so you know when to plug in and let it do its thing. You don't have to spend a fortune – and it could be the best money you ever spend.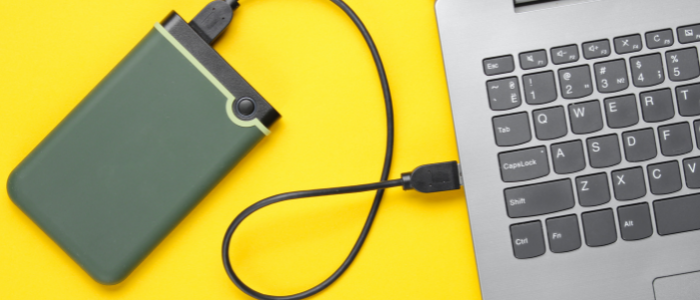 Get a password manager. The reason we use very simple passwords and often have the same password for multiple accounts is because we're not very good at remembering things. Using a password manager allows you to protect your data and access with very strong passwords. This improves your security and leaves you less open to attack.
Run an anti-virus scan. You pay for anti-virus software, so make sure it's doing its job. It takes just a few minutes to run a scan, and you'll be able to see immediately if there are any problems.
Think about using two-factor authentication. This is an additional layer of security that can prevent hackers getting into your email accounts, bank accounts and other apps where you store private data. Your bank probably already sends you a code to log in, and if an account offers 2FA, use it. Certainly Facebook, Google and Linkedin do, and it's easy to get started. In each case go to Settings and look for Security. It'll be there. And you might as well get on with it, because more and more apps are likely to require this added level of security as the global cyber threat increases.
Watch out for scams. Sadly, conflict is a great time for scammers to work their sinister magic. Always check out sites that are offering to collect donations for humanitarian aid, or texts that arrive out of the blue to as you to give money. And similarly, don't click on links or open attachments that claim to be for products that can help to protect your device.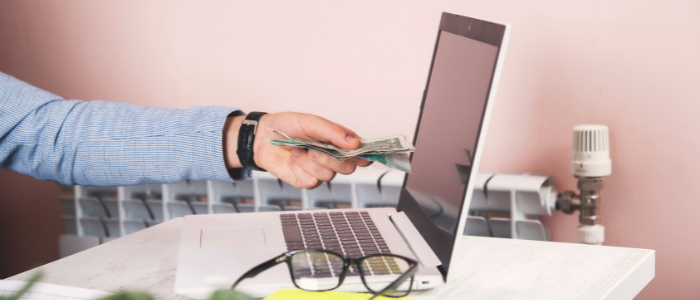 Like everything you do for your personal safety, the way you behave and the actions you take are what's going to protect you. Being aware of the dangers is all very well, but if you don't take the right actions, you are still vulnerable. Stopping, thinking and taking precautionary action is the best way to protect yourself – and, if you run an organisation, your people are still your first line of defence and you should make sure they have the behaviours in place to help them take positive action in the event of a potential attack.
| | |
| --- | --- |
| | Mark Brown, is a behavioural science expert with significant experience in inspiring organisational and culture change that lasts. If you'd like to chat about using Psybersafe in your business to help to stay cyber secure, contact Mark today. |
Sign up for our newsletter for regular cyber security tips and advice, and to find out more about our unique behavioural science based online cyber training.